DESCRIPTION
---
This type of plate is formed by a rigid structure and a flexible membrane fixed to it around the perimeter.
MAIN ADVANTAGES:
---
Decrease filtration cycle times
Reduce the residual moisture level in the cake
Aumentan la homogeneidad de la torta
They withstand high filtration pressures
Suitable for filtrations  at high temperatures
OPERATION:
---
When closing the filter press to pressure, the plates form chambers into which the product to be filtered is introduced. The solids are retained in the interior and the liquid is evacuated through the exit orifices. When the chamber is full the permeability decreases and a dry cake with the solid content is formed.
TECHNICAL DETAILS:
---
FORMAT:
Standard sizes from 250 mm up to 2000
CONFIGURATION:
Open or closed with different feeding options.
PRESSURE:
Maximum standard filtration pressure up to 8, 16, 24 and 50 bar.
TEMPERATURES:
Minimum / maximum  temperature: from – 10 up to + 120 Cº
MATERIALS:
Polypropylene homopolymers / Copolymers
Polypropylene homopolymers / FDA Copolymers
Anti-static polypropylene
PVDF
Antistatic PVDF
Other materials upon request
Membranes are available in thermoplastic elastomers, EPDM, NBR, FKM.
Membrane materials: PP, PVDF, PTFE, etc./em>
Removable membranes.
OPTIONAL SEALING SYSTEMS:
---
The standard system (gasketted) is a system with a gasket and a second gasket to secure the filtration fabric.
The CLIP ON system is a perimeter gasket incorporated in the filtration fabric itself.
Its design allows an easy assembly / disassembly and reduces filtration fabric replacing times.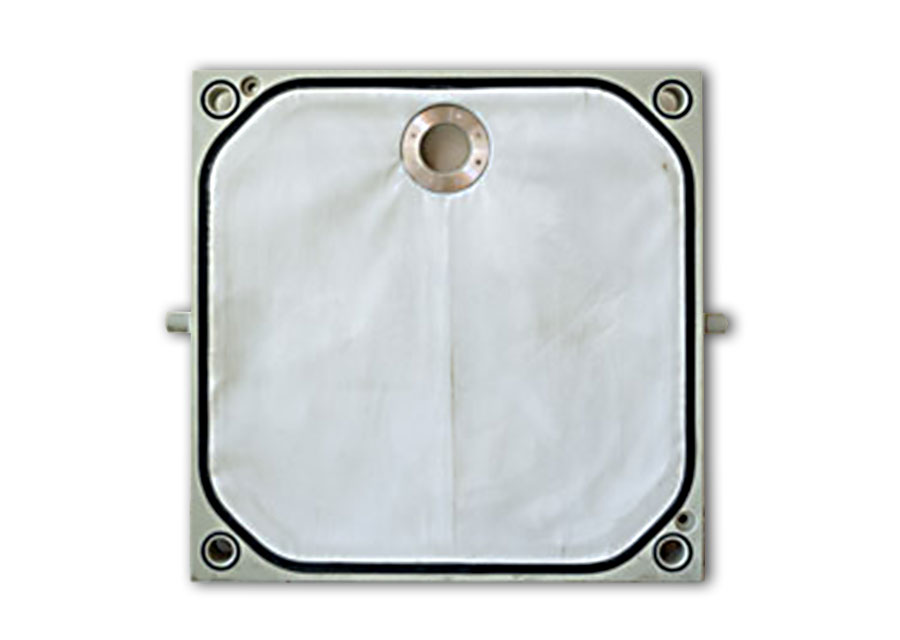 MINING AND CERAMIC INDUSTRY

PRICES
The specified prices are EX WORK, according to incoterms 2010, in our facilities at Riells i Viabrea in Girona (Spain) and excludes the tax, as well as the packaging, if not previously specified in the proposal.
The prices are based on the cost of the materials and workmanship at the time that the proposal is made. If a change occurs after the time the order is accepted by us, and or until the delivery date, we reserve the right to adjust our fabrication costs to the new terms. The agreement would be subject to the official pricing revision formula.
All the equipment adjustments that are carried out, outside of CLEVER FILTRACION and caused by the conditions of the installation site, or by variations related to the product to be treated, will be charged to the client.
DELIVERY TIME
The delivery time in our factories is as specified in the proposal, according to the present situation, if there is a time lapse between the order is received and the customer's decision making process. Please consult us for the current delivery time.
We reserved the right to make constructive, or other technical changes.
All the supplied equipment shall remain our ownership until complete satisfaction of all payments and obligations due to us, have been made by the customer as stated in the terms of order.
INSTALLATION
If the installation and startup are not included in the proposal, we will offer you our specialized installers whose cost will be billed in accordance with the current prices.
MSH
Filter press with lateral transfer system
MSN
Filter press with lateral transfer system
MSM
Filter press with lateral transfer system
MSL
Automatic filter press
MSR
Automatic filter press
MSLR
Automatic filter press
ACCESSORIES
for filter presses